製品の説明
Grade 6PLA Black Nylon Sheet is the generic name for a family of long-chain polymeric amides.
General characteristics of the 6PLA Nylon Sheet include toughness,strength,abrasion and fatigue resistance,low coefficient of friction,resiliency and heatresistance.
Many of these properties can be enhanced by the addition of fillers such as molybdenum disulphide.Blue color MC cast are resistant to hydrocarbons,alkalies,keytones and esters.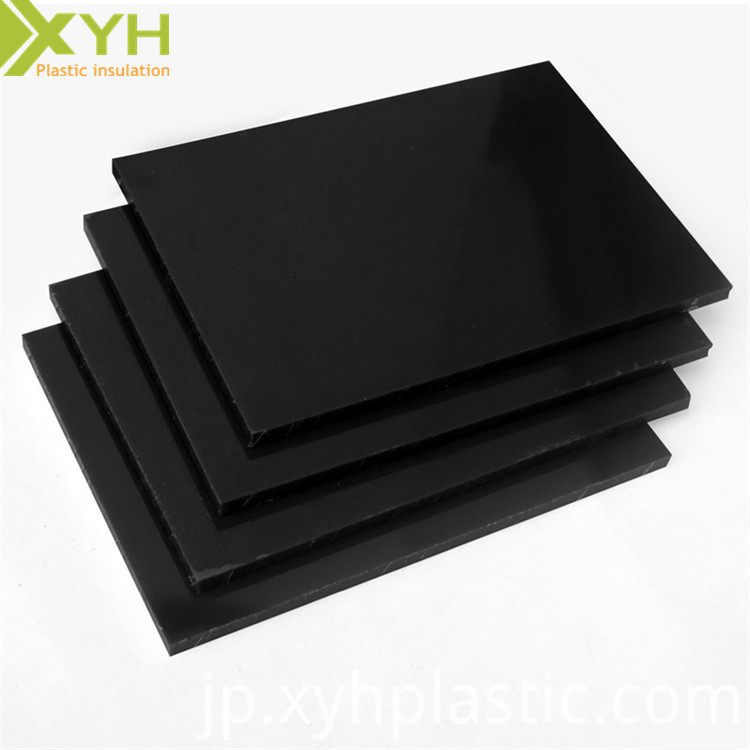 What is difference between cast and extruded nylon?
The main difference lies in the manufacturing process.Cast poly amide products are manufactured by means of a chemical reaction process.This allows products with extremely large dimensions and custom cast parts to be manufactured. Water absorption and dimensional changes are lower in CAST,The crystallinity is greater so that wear resistance and machinability are better.Extruded absorbs more moisture and is thus tougher and has grester impact and vibration damping properties.
Grade 6PLA Key Features and Benefits
1.Very high sliding properties
2.High mechanical strength
3.Good fatigue resistance
4.Excellent wear resistance
5.Absorbs moisture so cannot be underwater
6.High impact strength and toughness
7.Low power factor requirements
8.High wear resistance
Grade 6PLA Applications.
1.Natural nylon is an excellent food grade plastic
2.Black nylon is used where lubrication is required
3.High load bearings& Wear pads
4.Support and guide wheels
5.Conveyor and tension rollers
6.Gears,etc High impact wear parts&Bushes
6PLA Nylon Sheet processing part


We can help to cut smal sizes or do processing part according your drawing